Why you should be using Google Accelerated Mobile Pages and Facebook Instant Articles
There are plenty of reasons to use these new technologies — but you might not need to read past this one:
Google Accelerated Mobile Pages and Facebook Instant Articles can load up to ten times faster than regular pages.
It's been five years since Facebook launched Instant Articles (FIA), with Google following in hot pursuit a year later with its Accelerated Mobile Pages (AMP). The primary objective of both these technologies is the same: to enable pages and videos to load faster on mobile devices — something that should appeal to all digital creators who want to provide an effective, efficient and enjoyable user experience.
Where it all began: Facebook and the rise of the smartphone
As smartphones evolved to become the preferred device used to browse the internet, a new challenge arose for digital publishers and the designers of web pages.
Namely, how to create and present content in a way that the page experience and intention is not lost when forced to shrink from a standard 15-inch laptop or desktop monitor — to a 5-inch mobile screen?
With the majority of their users accessing Facebook via the mobile app, it's hardly surprising that Facebook was a pioneer when it came to developing and adopting 'instant' article technology. With the average user spending at least 50 minutes per day on Facebook the company saw a powerful monetizing opportunity — and thus Facebook Instant Articles (FIA) was born.
A huge advantage of FIA is that linked articles can also include video and other images — which load on mobile screens just as fast as the text. This is a major drawcard for site visitors, especially younger generations who have less appetite for text-only content, as the majority of internet users, more often than not, won't stick around to wait if a page takes too long to load.
The only significant limitation to FIA is that they can be accessed only by users who have a Facebook account.
Google enters the scene
In 2016, Google released Accelerated Mobile Pages (AMP) — an open platform-oriented project, compared to Facebook's exclusive one.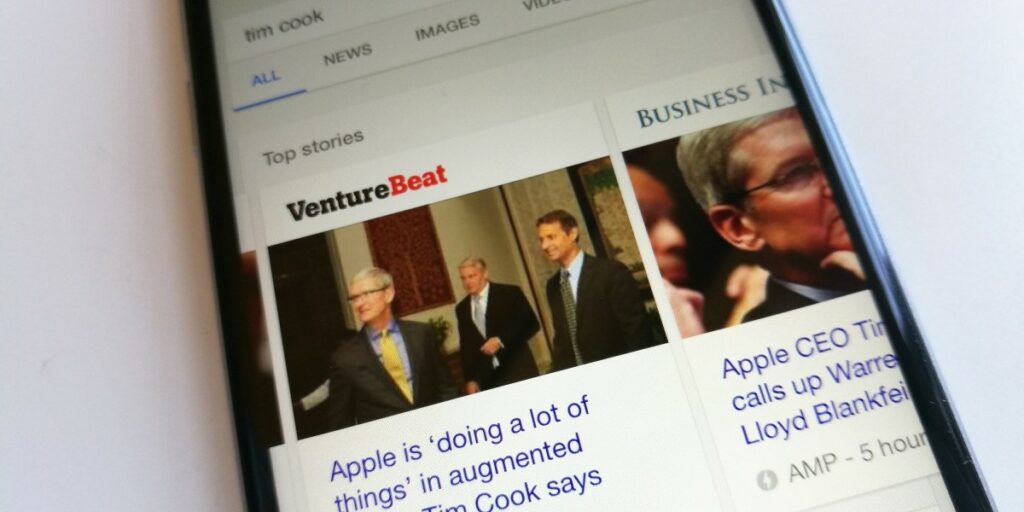 When it comes to page loading times, AMP is a fraction slower than FIA: a page opens, on average, in 0.001 seconds for FIA compared to 1.4 seconds for Google AMP. However, this is still significantly faster than standard video- and/or image-rich pages that, on average, can take up to 3.3s.
In addition to faster loading speeds, Google brought along a couple of other additional benefits to the user — with its search engine results page (SERP) and the Google Chrome browser giving the AMP project a boost.
But no matter how you look at it, both Google AMP and Facebook Instant Articles offer immense benefits which I'll discuss in more detail below.
The Advantages of Switching Your Pages to AMP
There are many case studies from analysts all around the world confirming the edge Google AMP can provide.
The industry is well aware of how even a second's delay in loading a page on mobile could have a serious detrimental impact:
And eCommerce sites can feel the pinch even more: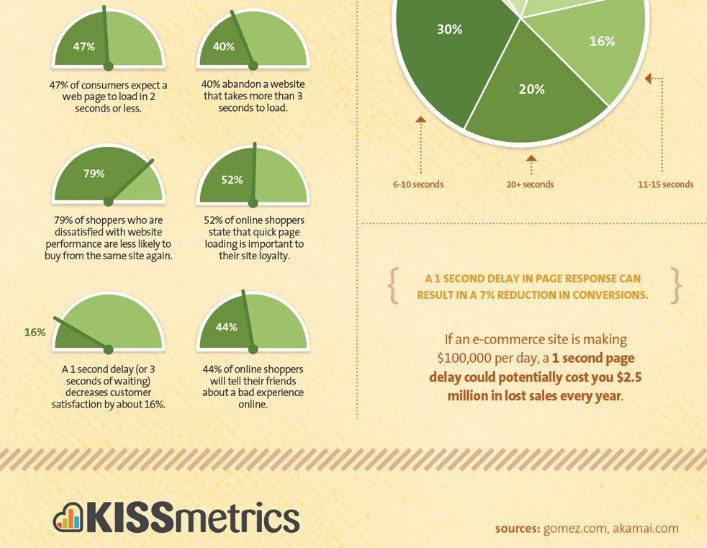 So let's talk about exactly how Google AMP can improve your site experience:
1. Lower Bounce Rates
The main challenge faced by every website owner is how to keep the visitor on the page for long enough to undertake a conversion (however that conversion is defined — it could be anything from a financial transaction to the user signing a pledge).
It's also been established that if a page takes longer to load, then the visitor is more likely to bounce (by which I mean leave your page). In fact, Google conducted a study and found that the average length of time a user is prepared to wait for a page to load is a mere 3 seconds — and if a page takes longer than that to load, more that 50% of users will give up and leave.
Pages that utilize Google AMP in general experience a considerable reduction in bounce rates — anything from 30% to 50%. Google AMP also practically doubles the time a visitor will stay on the site. Not bad, huh?
2. Improves the Return of Investment (ROI) through Ads
By providing a faster delivery of web pages on mobile phones, Google AMP sure makes the job of advertisers a lot easier. It's a bit of a no brainer — if you can show advertisements in a better and faster manner, you're bound to earn more dollars per cent invested.
3. Improved SEO Ranking and Traffic Growth
Google AMP brings the additional benefit of improving SEO ranking on search engines to the table.
With pages being made 'lighter' when converted to AMP using the dedicated HTML that Google has developed, the loading time is reduced. This results in a higher SEO ranking for your webpages than if you had left them as regular pages. This is also linked to the time spent by the visitors to the site — i.e. longer site visits.
Results from a study by WompMobile of 26 web domains, featuring publishers and other sites, gave some solid results. They analysed a hefty 9 million webpages for their study, and showed that there was a 27.1% increase in organic traffic; a 33.8% increase in Serach Engine Results Pages (SERP) impressions and 15.3% higher SERP click-through rates on pages that utilized Google AMP.
Publishers are a major segment that want to reach out to as many mobile users as possible. A comparison of how publisher sites and regular eCommerce sites benefit by switching to Google AMP are shown below:
AMP for ecommerce users, by the numbers
Advance Create, Japan's biggest insurance comparison website, decreased page load time by 61.2% and cost per action by 36.8%, while boosting conversion rate by 28.9%.
Event Tickets Center produced a 20% increase in conversion rate, and a 13% increase in time on site, while lowering bounce rate by 10%.
DiscoverCarHire.com generated a 22% increase in mobile visits and 29% more conversions from mobile devices through its Google Ads. They also improved the site's mobile organic traffic by 73% using AMP.
Fastcommerce's clients saw a 15% lift in conversions across 2M pages when comparing AMP to non-AMP pages.
WompMobile saw a 105% increase in conversion rates and a 31% decrease in bounce rates with ecommerce AMP pages compared to non-AMP pages.
Wego.com generated a 95% increase in its partners' conversion rates and a 3x increase in ad conversions after creating AMP versions of key landing pages.
Greenweez saw half its mobile organic traffic come from AMP between Jan and March of 2017. They also boosted mobile conversion rates by 80% while decreasing mobile acquisition costs by 66%.
The Top Stories carousel is yet another unique benefit that the Google AMP customers can benefit from. With the Google search engine algorithms designed to pick the Google AMP pages over the non-AMP pages, the URLs appear right on top of the SERP. This results in higher click-through rates or CTR.
You have to listen to the success stories of websites that chose to convert their pages to the Google AMP format to know how beneficial the service is.
4. Benefits Through Monetization
Google AMP pages have more space for banners and/or static images for advertising. This is useful for all webpages that disseminate information for free, like news publishers. Sites utilizing Google AMP can attract more advertisers to their webpages and potentially earn greater revenue.
In short, the average revenue from online advertising is enhanced if the pages are served up as AMP pages.
5. The Social Media Impact
Once webpages are optimized for the mobile platform using Google AMP, they become easily transferable to any of the popular social media and other platforms. These include Twitter, Reddit, LinkedIn, Pinterest, Tumblr, Flipboard and Bing.
The Advantages of Facebook Instant Articles (FIA)
Similar to Google AMP, the advantages of using Facebook Instant Articles are many and varied.
1. Faster Loading Times and Lower Bounce Rates
A webpage, irrespective of whether it contains text or image and videos, will load up to 10 times faster when using Facebook Instant Articles technology. This is a huge benefit as it allows the user to browse and use your pages faster — and also tends increase their time spent on-site.
As is the case with Google AMP, the bounce rates on FIA-optimised pages are greatly reduced — by up to 70%. An additional benefit to fast loading pages is that it increases the 'social' aspect of social media — with FIA pages being found to be shared some 30% more than regular pages appearing on mobile devices.
2. Earn Revenue Through Ads
A huge advantage of FIA is that the publishers can walk away with 100% of the ad revenue generated — they need not share it with Facebook.
There is another option to use a revenue-sharing formula in your FIA as well. This is when you choose the Facebook Audience Network ads to be posted on your webpage. While you will then have to pay 30% to Facebook (retaining 70%) of the revenue collected from the ads, Facebook has a solid revenue stream from advertising on its mobile platform and you could expect to earn a secure ad income through this route.
3. Higher Click-Throughs
As with Google AMP, FIA also offers the increased chance of visitors being tempted by high loading speeds and choosing to click on your links to seek content, with current estimates predicting a page would get 20% more click-throughs on FIA than on other mobile content pages.
4. Achieve Better Mileage with Your Content
A distinct advantage of Facebook Instant Articles is that the content you deliver is absolutely within your control. This means you can build your brand/s better and faster, and your marketing can deliver the most attractive message directly to your targeted audience. There will be no editing or interference.
5. Measurable Performance
Another unique benefit of using Facebook Instant Articles is that it permits you to keep a tab on how many people have viewed your content on Facebook. You're free to use any of the tools available — these can include Google Analytics, Chartbeat, comScore, Omniture, and so on.
The tracking system can also be customized to offer you the data needed on a single integrated dashboard. This can be invaluable, as measuring how effective and efficient your efforts have been is of great help when it comes to formulating your future strategies. It also helps you understand the conversion percentage of your AD campaigns and the ROI you have generated from the campaign.
In addition to all these benefits, Facebook also has a feature where videos expand to full screen automatically. With the display sizes of mobile phones increasing by the day, your content will be therefore be more compelling as it's seen more clearly.
News Publishers just can't get enough of Google AMP and Facebook Instant Articles
If you were to examine where the biggest uptake of both Google AMP or Facebook Instant Articles is — you'd find some of the most dedicated 'fans' are news publishers. To lesser and greater extents, most of the'big news publishers — such as CNN, Fox News, BBC, Huffington Post, New York Times and the Washington Post — utilize Google AMP and FIA.
For these news publishers, these services from Google and Facebook are highly attractive — as customers/site visitors want the news and they want it now. If their pages are slow to load — they'll lose their readers to alternative publications in no time. As such, news publishers have embraced Google AMP and Facebook Instant Articles with open arms.
Google AMP or Facebook Instant Articles: Which should you choose?
Now, I could go into a lengthy talk about whether Google AMP or Facebook Instant Articles provide more benefits — but I'll save that for another time.
Suffice it to say for now that there have been reports of some users no longer prioritising FIA — citing the fact that the universe is not limited to Facebook users, and that not all Facebook users log in every day to check their pages anyway.
In short, each business/brand needs to analyse the characteristics of Google AMP and Facebook Instant Articles — and choose the option that best suits their needs.(I highly recommend you to use both!)
While neither Google AMP or Facebook Instant Articles are perfect — but what is? The benefits of both are phenomenal when it comes to user experience, and the concept is clearly a winner.
I think it's safe to say that Google AMP and Facebook Instant Articles are here to stay — the only question is when are you going to start using them?