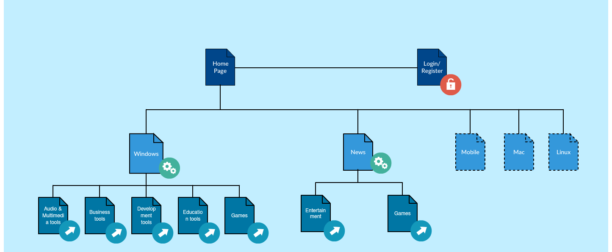 Seo by website size
In this article, I will describe the status of SEO in regard to the size of the websites. Let me explain: which websites are more profitable in terms of SEO? Single but big or small but plenty? Let's explore the answer.
Pros and cons of small but plenty websites
Since the home page and keywords will be supported with internal pages, the small website has a good chance of getting a good place in the search engine in the long term.
You can get backlink compatible with keywords (add to directories, etc.) when you get backlinks.
Direct advertising is easier to get.
Selling links will be easier and more lucrative.
It may take some time to get higher positions in search engines.
If the website enters the filter, only a little effort will be wasted.
If the website fails, the effort that has been lost will not be high.
Small but plenty websites are easier to sell.
It is almost impossible to access the trusted website status.
The number of daily visitors is apparent. It will not increase nor decrease.
Pros and cons of single but big website
The chance of being labelled as a trusted site is very high compared to other types of websites. You are probably going to get this stamp.
As large websites are content-based sites, there is no upper limit on the number of visitors to each of these websites because every new entry will bring additional visitors.
If you provide a content other than your usual target word without being aware of doing it, additional visitors may arrive as a result.
Large websites require great responsibility. Therefore, the content must be updated continuously. You can do this with the help of writers, but this content will not be like your own content. This is why it will become boring to write new content, because you will have then completed your writing inventory. You won't find anything to write about.
If your website is filtered; your great efforts will go to waste as this website is a big site. It will be very difficult for you.
If your recently posted content are different than others and in a good quality, it will take a good place in google in just a short time.
Backlinks for home page are limited to the keywords
In general, advertising revenue will not meet all the needs of the website but it will have a certain level of revenue.