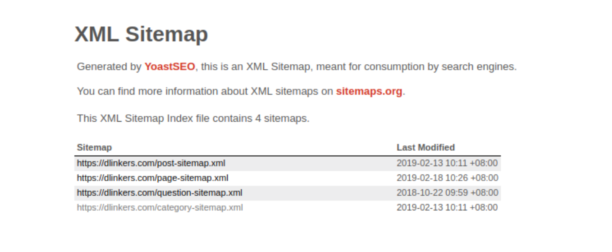 What is sitemap?
Sitemap is a file with an xml extension that contains the pages of the content you published on your website. Nowadays, the sitemap has become one of the most important SEO criteria which should be present on every site.
Sitemaps are a way to notify Google the pages that we otherwise couldn't find on your website. In its simplest terms, an XML sitemap (often referred to as a Site Map, whose initial letters are large S and M) is a list of pages on your website.
Sitemap is a file that guides site visitors like GoogleBot to better index its website. The extension of the file is .xml. The effect of sitemap on search engine indexing speed is great. Thanks to the sitemap, bots that visit the website determine how often the page was updated, when it was last updated and the importance of the pages (as determined by the webmasters).
Benefits of Sitemap
A website with a Sitemap file will be more indexed, it will run faster and will be more detailed. When GoogleBot enters a website, it takes details about the links from it and indexes it accordingly. In short, when you start using sitemap, there will be a noticeable increase in your index number and index speed.